128 East Franklin Street, Chapel Hill, NC 27514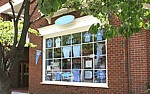 Located on Franklin Street, Johnny T-shirt has been a Chapel Hill tradition since 1983. Our alumni-owned family business is frequented by UNC alumni, students, and tourists and we are known for providing the best selection of quality sportswear and unique gift items for the ultimate Carolina fans.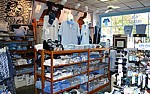 We cater exclusively to the Carolina market, and know the Tar Heel fan better than anyone else. The lifetime of a Johnny T-shirt customer is from birth to old age and we are constantly bringing in new merchandise and new designs for all ages of fans. Our staff, which is made up of UNC alumni, students, and fans, along with our experience, and extensive product knowledge are invaluable tools with which to serve our customers. Many of our suppliers utilize our experience and consult our staff before designing new products.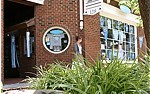 We have the delightful pleasure of being a Carolina shop in downtown Chapel Hill, right next to UNC's campus. Our store is visited by numerous customers all year long, especially during UNC sporting events, and we hope that you can come visit us and experience beautiful Chapel Hill soon. All of our UNC products are officially licensed and a percentage from every UNC product we sell goes back to the University for academic scholarships and athletic programs. Our continued goals are to support the Tar Heels and to promote Carolina Spirit.